An inspirational trainer, speaker and facilitator with an informal style and depth of personal experience. Silje has the ability to engage people in honest conversations around their work and personal development, encouraging them to pursue growth and take positive action.
Background and Experience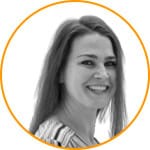 Silje started her career in youth work and continues to coach young leaders as part of her current work in leadership development and wellness. She has written and facilitated training courses in personal development, resilience and goal setting that she delivers to businesses and non-profit organisations.
Her own experience of chronic pain and amputation makes her an empathic and credible voice for those facing challenges of all kinds in both life and work.
• Resilience
• Goal Setting
• Personal Leadership
• Managing Time Effectively
• Inclusivity & Diversity
• Wellbeing
• Life-balance
• Mental Health
• Leadership Management International UK (Director)
• Mindcare Training (Wellness session author & facilitator)
• Queen Mary's Hospital Amputees Support Group (Volunteer)
• British Theatre Academy (Volunteer)