David has always been passionate about language and Communication.  A very empathetic person, kind, compassionate and avid listener. Always been a very keen traveler and in his younger days, David traveled to Greece where he taught himself Greek and spent a total of ten years living there working as an English teacher and later in the travel industry on the Greek Islands. In his mid-50's, David made a miraculous recovery from a debilitating stroke and learnt to walk again. As a result he became a patient expert and spoke at many conferences, including at The University of Oxford where he spoke about his "language of recovery" in hospital and how it led to him being back with family again living a normal life. He practices gratitude on a daily basis acknowledging that he so grateful to be alive and in good health. He encourages others to cherish the moments of each and every day at the same time as realizing their future goals.
Background and Experience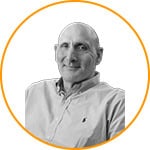 David is a trained Communication Specialist and Master Practitioner in Neuro-linguistic Programming (NLP). He is also an NLP trained executive Coach and was on the Executive Coaching Panel at Warwick Business School. He is also a veteran New Business development expert in starting C-Level conversations from cold.
Sales and New Business development training and Coaching
How to connect with the C -Suite from cold
How to deal with phone reluctance and use the phone to develop a consistent sales-pipeline
How to establish who are the C -Level executives to speak to regarding your product/service by building rapport with the CEO's PA
"Cold calling workshop" -on-going coaching while cold calling your target C-Level executive list
"How to make every call Count"
1-2-1 "Starting conversations from cold" Coaching programme
Recovery from Set back
7 Steps to Recovery workshop
Health recovery coaching 1-2-1
Recovery modelling, copying others strategies who made remarkable recoveries.
1-2-1 Setback Coaching
Professional Qualifications, Accreditation and memberships
ITS Certified Coach
NLP Coach
Master Practitioner NLP
Master Practitioner NLP March2008 (in modelling strategies of excellence)
Master Practitioner NLP
Practitioner in NLP (Neuro-linguistic Programming) NLP
Robson Rhodes that was acquired by Grant Thornton -Accountants
Moore Stephens that merged with BDO -accountants
Ernst and Young
Xchange, Niku, eRoom, Deltex, Lexis Nexis, Epam Systems -Software Companies
National Health Service
Business Schools:
Warwick Business School
Imperial College London Business School
London Business School,
Cranfield School of Management